Postdoctoral researcher at the UB
He completed his doctoral thesis in the group of Dr. Albert Pol at the Hospital Clinic / Institute for Biomedical Research August Pi i Sunyer (IDIBAPS), studying how lipid bodies, the compartments responsible for storing fats in cells, are formed and consumed. In 2015, he moved to Cambridge, where he joined Professor Phil Jones' group as a postdoctoral researcher, studying how cancer-related mutations are already present in healthy oesophageal tissues and how mutant cells compete with normal cells to colonise the tissue. There he is involved in the discovery of mutant cells that protect against tumorigenesis and how diet or metabolic conditions affect other pro-oncogenic mutations.
He also develops new, advanced culture systems that allow these phenomena to be studied in the laboratory. In 2022, he returns to Barcelona with a Maria Zambrano grant at the Department of Biomedicine of the University of Barcelona (UB), to work on how the environment determines which mutations remain in the tissue affecting susceptibility to cancer.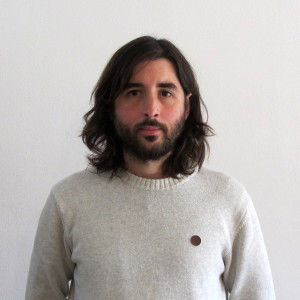 Find it on:
Subscribe to Albert Herms