She holds a degree and doctorate in Medicine from the University of Barcelona (UB) and specialised in Cardiology at the Hospital Clínic in Barcelona. Her career has focused on the field of arrhythmias, with special interest, both clinical and scientific, in the study of hereditary disorders that cause arrhythmias and sudden death. To complement her knowledge in this field, she has completed various training courses in basic and experimental research and in the clinical and interventional management of arrhythmias at leading centres such as the Montreal Heart Institute, in Canada, and the Beth Israel Deaconess Medical Center of Harvard University, in Boston.
After 7 years of experience at the Hospital del Mar, in the Cardiology service and in the Biomedical Heart Research group, in 2019 she joined the Arrhythmia Unit of the Vall d'Hebron University Hospital, where, among other activities, she implemented a specific clinical consultation aimed at patients and families at risk of hereditary sudden death, in connection with the Family Cardiopathies and Paediatric Cardiology Unit.
At the same time, as coordinator of Translational Research within the Cardiovascular Diseases research group at Vall d'Hebron Research Institute (VHIR), she has developed her research activity mainly focused on the study of cardiac remodelling and its repercussions on arrhythmias. As a lecturer, she is an associate professor at the Autonomous University of Barcelona (UAB) and teaches on several master's degrees and continuing education courses. Since December 2022 she is the General Director of VHIR.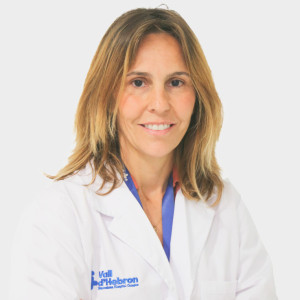 Find it on:
Subscribe to Begoña Benito