Physics and Chemistry student
Student of the double degree in Physics and Chemistry at the Autonomous University of Barcelona. She started in the world of science and popularisation with a project on the progress of molecular complexity in the universe, which was recognised with the Young Research Award, the research award of the Catalan Society of Chemistry and the scientific communication award of the Obra Social la Caixa in the framework of Exporecerca.
She also carried out a project for the Escola Eina based on the application of solar data to an artistic project. This combination of science and art awakened her interest in understanding, from an interdisciplinary perspective, the richness that can be achieved by mixing methodologies and concepts from different areas.
She does not understand science as something isolated, on the contrary: she is fascinated by its complementarity and mutual influence with the other spaces in which it participates, and she is interested, among other things, in exploring and exploiting all the possibilities of their interdependence with art.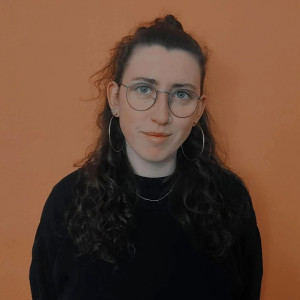 Subscribe to Carla Blanes