Theatre, film and television actor. He studied acting at the Institut del Teatre and at The International School of Drama in London with Michael McCallion. Throughout his career he has received numerous awards such as the City of Barcelona Theatre Award (2015) and the Barcelona theatre critics' award for best actor of the year (1997), among others.
As a theatre actor, he has worked under the direction of Sergi Belbel, Pedro Planella, Josep Maria Mestres, Oriol Broggi, Natalia Menéndez, Xicu Masó, Luis Pasqual, Miguel Gorriz and Frederic Roda. Some of his latest works have been Carrer Robadors, also directed by Julio Manrique and Decadencia by Steven Berkoff, directed by Glòria Balañà (2020). Since 1988, he has participated in more than seventy productions, among them Esto ya lo he vivido by J.B. Priestley, directed by Sergi Belbel (2019); Oedipus by Sophocles, directed by Oriol Broggi (2018); The Chairs by Eugène Ionesco, directed by Glòria Balañà (2016); The Salem Witches by Arthur Miller, directed by Andrés Lima (2016-17); Incendios by Wajdi Mouawad, directed by Oriol Broggi (2015); No hacer bromas con el amor de Alfred de Musset, directed by Natàlia Menéndez (2015); El encargado de Harold Pinter, directed by Xicu Masó (2014), among others.
In the audiovisual field, he has participated in series such as Vidas perfectas (Netflix); El confidente (Movistar); Porca miseria (TV3); Kubala, Moreno y Manchón (TV3), La sagrada familia (TV3), Lo Cartanyà (TV3), Vinagre (TV3), Carvalho (T5), Psico-express (TV3), Quico (TV3) and La memoria de los caracoles (TV3), among others. In cinema, he has participated in the films 13 días de octubre (Carlos Marqués Marcet, 2015), El café de la Marina (Sílvia Munt, 2014), Extremos (Abel Folk, 2010), Duende (Javier Gascón, 2003), and La ciudad de los prodigios (Mario Camus, 1998).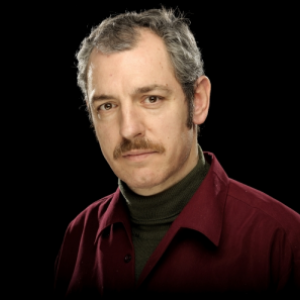 Find it on:
Subscribe to Carles Martínez