Robotics researcher and writer
She holds a degree in mathematics, a PhD in computer science and is a research professor at the Institute of Robotics (CSIC-UPC), where she leads a research group on Assistive Robotics. She combines her dedication to research with literary writing and the promotion of technoethics. Her scientific work has won several awards, the most recent being the National Research Award 2020 in mathematics and ICT, awarded by the Spanish Government, and the National Research Award 2020, awarded by the Generalitat de Catalunya.
Her novels La mutació sentimental (Pedrolo and Ictineu awards), Enxarxats (Ictineu award) and the collection of short stories Estimades màquines address ethical dilemmas raised by digital technologies. Her works have been translated into English, Spanish, Italian and Chinese, inspiring teaching materials on technoethics used in various universities and secondary schools.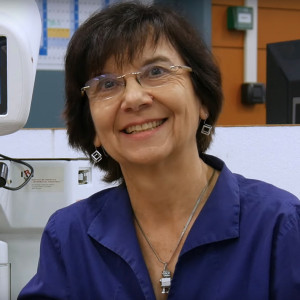 Find it on:
Subscribe to Carme Torras