Mathematician and populariser
PhD in mathematics, teacher, researcher and populariser. Since 2011 he has been a lecturer in the Department of Mathematics and Computer Science at the University of La Rioja. He researches in the area of computational algebra, to which he has contributed with numerous articles and collaborations with mathematics professionals in Spain and Europe.
He does a very intense task of dissemination of mathematics through conferences, shows, talks and workshops that have been enjoyed by thousands of people of all ages and all over the world. He was the winner of the 2013 FameLab science monologue competition and is a founding member of the group Big Van Científicos sobre Ruedas (Big Van Scientists on Wheels). He is a presenter on the YouTube channel Derivando, dedicated to mathematics, and is a frequent contributor to various media outlets.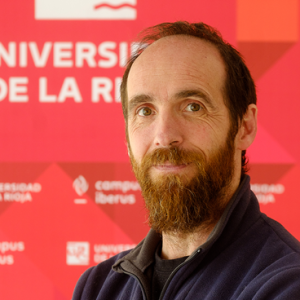 Find it on:
Subscribe to Eduardo Sáenz de Cabezón