Professor of Chemical Engineering at the UPC
Professor in the Department of Chemical Engineering at the Polytechnic University of Catalonia (UPC) and researcher at the Centre for the Study of Technological Risk at the UPC. Pastor carries out teaching and research activities in various fields related to forest fire management and technological risk analysis. Over the last five years, she has studied various aspects of fire behaviour and dynamics, combining experimental and simulation techniques.
She has been leader of the European WUIVIEW project dedicated to developing methodologies to quantify fire risk in the urban-forestry interface (IUF) and is currently also coordinating the European WUITIPS project dedicated to forest fire protection of tourist facilities. The UPC team, led by Pastor, together with the Open University of Catalonia (UOC) and the Pau Costa Foundation, are developing the WUICOM-BCN project, where they are carrying out a holistic analysis of fire risk in the IUF of Barcelona and the design of a sustainable action plan for fire resilience.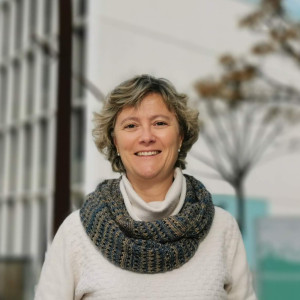 Find it on:
Subscribe to Elsa Pastor i Ferrer