Postdoctoral Researcher at the Open University of Catalonia (UOC)
She is a postdoctoral researcher at the Internet Interdisciplinary Institute (IN3) of the Open University of Catalonia (UOC). She is also part of the Urban Transformation and Global Change Lab and the COOLSCHOOLS project and is a founding member of the academic research association Research & Degrowth, and part of the Barcelona Lab for Urban Environmental Justice and Sustainability.
One of Filka's research foci lies at the intersection of nature-based solutions, being an increasingly popular response to key sustainability challenges in the realm of city and urban nature governance and policy. Another strand of her work addresses the processes, dynamics and factors associated with degrowth, defined as a redistribution of democratic resources in the North, with the aim of achieving ecological, social and intersectional justice.
The third field of research extends to the emergence of sustainability-oriented community initiatives as experimental spaces for learning, unlearning, prefiguring and transforming society.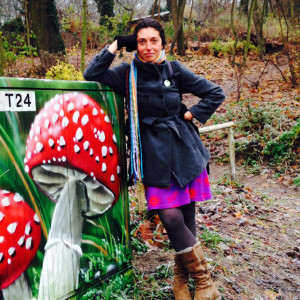 Find it on:
Subscribe to Filka Sekulova