Biologist, researcher and philosophy student
With a degree and PhD in Biology from the University of Barcelona (UB), he has been a tenured lecturer in the Faculty of Biology since 2011. His teaching work is mainly in the fields of Developmental Biology and Regeneration and Stem Cells. Throughout his research career, since 1994, he has focused on studying the regeneration of freshwater plains. This has led him to work for several years in Japan and the United States.
The results of his research have been published in more than forty scientific publications and several book chapters. Currently, his scientific interests are focused on studying the mechanisms that control the differentiation of planarian stem cells, especially towards neuronal lineages. Since 2021 he combines his professional work with studies of the Degree in Philosophy at the Autonomous University of Barcelona (UAB).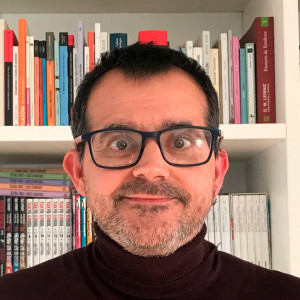 Find it on:
Subscribe to Francesc Cebrià