Dance and performance artist
She focuses on artistic creation and research through dance and performance. Currently, she researches on bodies within queer and ecofeminist theories, revealing the emotional and affective realities of dissident lives. She finds in fiction and depathologisation weapons to think of more livable worlds.
Zapata is studying Biochemistry at the University of Murcia and a Master's degree in Education and Choreography at the Conservatorio Superior de Danza in Barcelona. She is currently part of the Cascades project and works as a performer at the Barcelona Museum of Contemporary Art (MACBA) in Maria José Arjona's En silencio pero juntos (In silence but together). She carries out her own research at Fabra i Coats, curated by La Poderosa. Together with Agustín Ortiz, she carries out several projects that relate natural sciences and queer cosmology, presenting works at Arts Santa Mònica and Centro de Artes Maristany. She works as a performer in several companies and gives performative lectures at various conferences.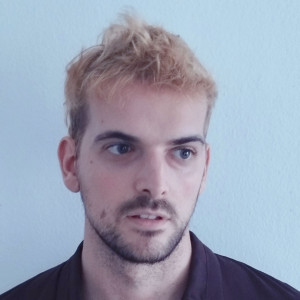 Subscribe to Iver Zapata