Coordinator of International Relations Projects, Management of the Chief Architect
PhD in Architecture from the Polytechnic University of Catalonia (UPC). He has taught on the master's degree course of the Sustainable Housing Laboratory at the UPC, on the postgraduate course City Management at the Open University of Catalonia (UOC) and on the courses The Self-Sufficient City and The Nearby City at the Ibero-American Centre for Urban Strategic Development (CIDEU).
He has been director of urban planning and housing at the Municipal Institute of Urban Planning, deputy manager of the Barcelona Housing Consortium and advisor to the Department of Urban Planning. He currently works at the Office of the Chief Architect of Barcelona City Council. He has been the technical coordinator of the Climate Shelters project in Barcelona schools, which has received the international award, 2022, from the International Association of Educating Cities.
He is the author of several articles and books, such as Dotze ciutats, sus espacios públicos, especially related to urban space and renewal strategies for the contemporary city. He has recently published the article Una ciutat amb ombres in the Architecture and Society yearbook of the Polytechnic University of Valencia (UPV).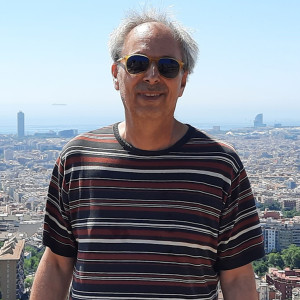 Find it on:
Subscribe to Jaume Barnada