Curator and cultural researcher
He investigates the current and future impact of social and technological innovation through artefacts, objects and narratives that explore emerging social and political scenarios. His projects are cross-disciplinary in nature and create contexts for collaboration and dialogue between the worlds of art, design, architecture, technology, science, activism and all their communities.
He is currently curator of Sónar+D, the Digital Culture and Creative Technologies Congress of the Sónar Festival in Barcelona. He is founder and co-director of Tentacular, a new festival of Critical Technologies and Digital Adventures at Matadero (Madrid), and a member of the programming teams of Luz BCN, the Barcelona Festival of Luminous Arts. He has also curated multiple exhibitions, in Spain and abroad, such as Big Bang Data and  Después del fin del mundo, both at the Centro de Cultura Contemporánea de Barcelona (CCCB), Atmospheric Memory at the Manchester International Festival, Máquina y almas at the Museo Reina Sofía in Madrid, Playtime: Game Mythologies at the Maison D'Ailleurs in Switzerland, and others. He is also a lecturer at the Institute of Advanced Architecture of Catalonia (IAAC).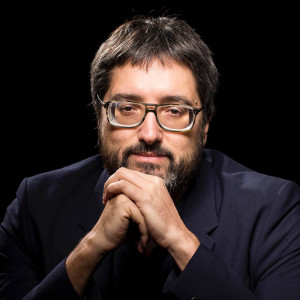 Find it on:
Subscribe to José Luis de Vicente