Secondary school teacher at Institut La Sagrera Sant Andreu
Since the age of 16, when she entered the magical world of leisure education, it has been clear to her that her vocation would be teaching. She has a degree in Biology from the University of Barcelona (UB) and a master's degree in Ecology and Restoration of the Natural Environment. Six years ago she undertook the challenge of entering the world of formal education and three years ago she had the opportunity to see, grow and form part of the team at the newly created La Sagrera-Sant Andreu secondary school, where since the 21-22 academic year they have been part of the citizen science project Microplastic Watchers.
She has participated in educational innovation spaces (EduWikiLab, Betacamp) and is currently part of the EcoFemiSTEAM working group, which aims to become a space for creating and sharing educational experiences in the STEAM field, incorporating the objectives and perspectives of education for global justice and emphasising and deepening the theoretical framework and the didactic application of the ecofeminist perspective.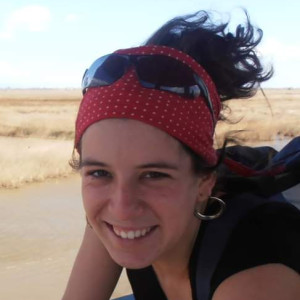 Subscribe to Laura Saladrich