Medical Manager and co-founder of Biel Glasses
Doctor graduated from the University of Buenos Aires in 2006. Specialist in Internal Medicine at the Hospital Clínic de Barcelona, she has complemented her training with a Master's degree in AIDS and a Master's degree in Clinical Research Methodology at the University of Barcelona (UB). Subsequently, she has focused her healthcare and research activity on Infectious Diseases, having worked in the HIV vaccine team and completed her doctoral thesis in 2018 at the UB. She also collaborates in the research of therapies for Covid-19 care and health innovation with other institutions.
Motivated by her son Biel's vision problems, in 2018, she decided to start her own project and together with other partners founded Biel Glasses, a medical technology company serving people with low vision. As medical manager, she coordinates the clinical and regulatory aspects and the relationship with institutions related to low vision. Constanza is an entrepreneur with a broad background in health and social projects.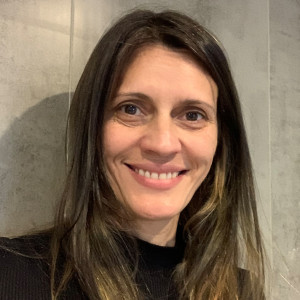 Find it on:
Subscribe to Maria Constanza Lucero