Professor at Rovira i Virgili University
She holds a PhD in Physics from the University of Barcelona (UB). She did her postdoctoral work at Northwestern University, where she received a Fulbright grant, and later became a research assistant professor at the Institute for Clinical and Translational Science at the same institution, with joint appointments in the Department of Chemical and Biological Engineering and the Northwestern Institute for Complex Systems. In 2009, she moved to Rovira i Virgili University, where she is currently a professor in the Department of Chemical Engineering.
In 2013 and 2021 she received an ICREA Academia Award for excellence in research. From 2019 to 2021 she was a member of the Advisory Board of the McDonnell Foundation. Since 2021 she is a member of the Network Science Society. Since July 2022 she is president of the Catalan Society for Complex Systems. Her interest is in developing computational tools that allow information to be obtained from data.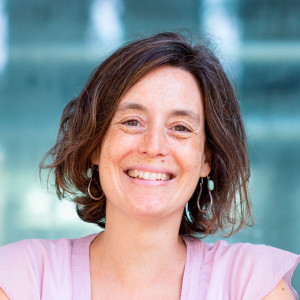 Find it on:
Subscribe to Marta Sales Pardo