Performer, creator, director and writer of magic
Graduate of José Piris' Noveau Colombier International School of Mime and Gestural Theatre. He is a performer, creator, director and writer of magic. He has been trained in all kinds of contexts: pubs, nightclubs, shopping centres, cultural centres, congresses, company parties, festivals, theatres...
He has been hired in a wide diversity of countries (United States, Chile, Argentina, Uruguay, Colombia, France, England, Italy, Finland, China or Japan...) Grand Prize in the National Congress of Zaragoza in 2004. Author of six books related to the art of magic, and co-author of several books on the history and practice of illusionism.
He is also the creator of various individual and collective magic shows that fuse other artistic disciplines. He is the director of magic shows, as well as of various meetings for the work and study of magic.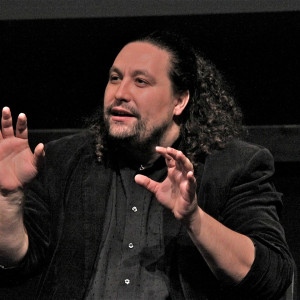 Find it on:
Subscribe to Miguel Ángel Gea Taranco