Ethology specialist, lecturer and writer
She holds a PhD in Psychology, specialises in Ethology and Primatology, and is a researcher and lecturer in the Faculty of Psychology at the University of Barcelona (UB). Passionate about her work, she has spent long periods in Africa, carrying out studies on the behaviour of primates in the Democratic Republic of Congo and Equatorial Guinea. Her team was the first to demonstrate the capacity for self-recognition in non-humanised gorillas. Involved in the welfare of captive primates, she initiated a project on play therapy in great apes.
She is currently leading a research line on cognition in ungulates. The results of this work have been published in numerous articles in international scientific journals. Since 2010, she also conducts ethological trips and safaris to Tanzania, Kenya, Uganda, Rwanda, Botswana, Indonesia and Galápagos, an activity that he enjoys. Almost as much as writing fiction books for children and adults, under the pseudonym of Muntsa Mimó.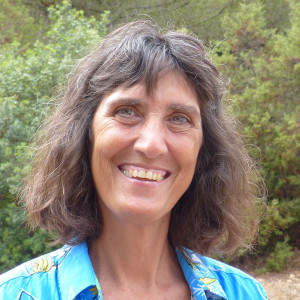 Find it on:
Subscribe to Muntsa Mimó