Co-founder of 300.000 km/s
He is an architect and co-founder of the Barcelona-based urban planning agency 300.000 km/s, which explores the potentials of big data and new computing paradigms to extract relevant information to improve territorial diagnosis, urban planning and decision-making.
The agency's pioneering work in the field of urban planning has been recognised for its innovative and socially transformative nature by the European Commission (S+T+ARTS Prize 2019), the Spanish Urban Planning Prize 2019 and the Catalonia Urban Planning Prize 2020, among others. They have exhibited works in cultural institutions of international scope, including BOZARS Bruxelles (2020), the Ars Electronica Festival (2019), the Chicago Arts Institute (2015) and the Centre of Contemporary Culture of Barcelona (2013), as well as producing unpublished materials for events such as the Venice Biennial (2021, 2016). The agency has also written articles for leading publications in the field of spatial analysis, big data and urban planning, such as A+U Arquitectura y Urbanismo, Mas Context, Wired or City Lab and the Springer publishing house.
300.000 km/s has been stably linked over the last ten years to different Spanish and European academic institutions, including the universities of Lausanne (EPFL), Braunschweig (TU-Braunschweig), Cardiff, Barcelona (ETSAB/ETSAV) and Madrid (ETSAM), as well as regularly participating in debates and conferences of reference in the sector.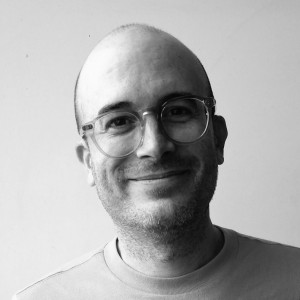 Find it on:
Subscribe to Pablo Martínez