Architect and Professor of Projects
He is an architect and Professor of Projects at the Barcelona School of Architecture (ETSAB), at the Polytechnic University of Catalonia (UPC).
His teaching and professional activity has focused on housing projects and their relationship with public space. He is responsible for the Housing and City course at ETSAB, a course focused on the contribution of the residential programme to urban environments, from which publications on housing such as Des dels edificis, LÍMITS and Barcelona 60's have been published. He is coordinator of the Rehabilitation and Architectural Restoration line of the MBArch UPC master's degree and head of the REARQ Research Group, where different lines of work on rehabilitation are developed.
His professional work, carried out until 2017 together with Carme Ribas Seix, has taken place in the public sphere, with a strong commitment to improving the urban and social quality of the city, carrying out housing, equipment buildings and urban space projects.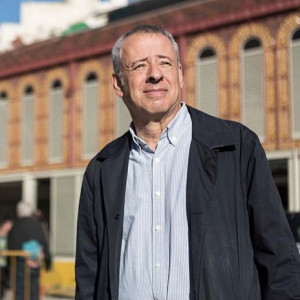 Find it on:
Subscribe to Pere Joan Ravetllat