Director of La Maquinista school
Born in Santa Coloma de Gramenet in 1977, he studied primary and secondary school in public schools. He graduated as a teacher specialising in Foreign Language at the University of Barcelona (UB). Faithful to his militancy to promote public education, he has worked at the Vila Olímpica school, the IES Can Puig, the Baró de Viver school and the La Maquinista school, where he has been head teacher since the 2020-21 academic year.
He is a specialist in the development of CLIL projects and other globalised methodologies that place the child at the centre of the learning process. In parallel to his profession in the world of education, he has another career as a musician, playing bass in different groups with which he has participated in numerous tours and in the publication of several full-length albums.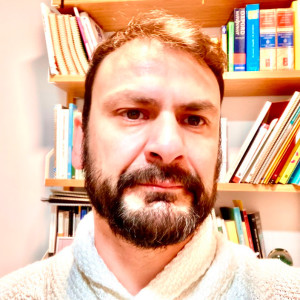 Find it on:
Subscribe to Raúl Martínez Robles