Artist and explorer of biological, political and cultural reality
She studied at the Academy of Fine Arts and Design and the Famul Stuart, both in Ljubljana (Slovenia). Her work explores the biological, chemical, political and cultural realities of aquatic ecosystems and the impact of humanity on other organisms. In her analysis of the Anthropocene and its theoretical framework, the artist uses the terms "aquatocene" and "aquaforming" to refer to human impact on aquatic environments.
She has received awards and nominations for the Prix Ars Electronica, the Starts Prize and the Falling Wall. Her works have been shown in solo and group exhibitions, as well as in galleries and festivals such as Ars Electronica (Linz), Kosmica festival: Laboratorio Arte Alameda (Mexico City), Arts Santa Monica (Barcelona), Matadero (Madrid), La Gaîté Lyrique (Paris), Le Cube (Paris), Art Laboratory Berlin, Zentrum für Kunst und Medien (Karlsruhe), FACT (Liverpool), (Mladi Levi), Ljubljana, Duch Design Week (Einhoven) and EYE Museum (Amsterdam), among others.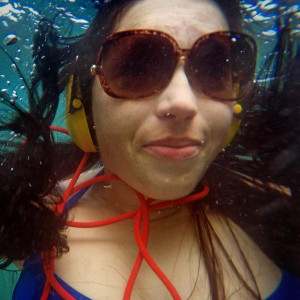 Find it on:
Subscribe to Robertina Šebjanič