Researcher specialising in urban sustainability
She holds a degree in Environmental Sciences and a master's degree in Environmental, Economic and Social Sustainability, specialising in Urban Ecology, and a PhD in Environmental Science and Technology from the Autonomous University of Barcelona (UAB) for her thesis: Integrating the food, energy and water nexus on urban rooftops. She is also a lecturer in different undergraduate and master's degree subjects, as well as directing different master's degree projects.
She is currently a researcher at the Institute of Environmental Science and Technology (ICTA-UAB), where she works in areas such as urban metabolism, resource recovery, environmental and social assessment, and the circular economy in cities. Within her research, the circular economy plays a major role in proposing solutions for transforming cities into more sustainable, resilient and healthy places. In this context, sustainability practices are essential to reduce resource consumption and its associated impacts.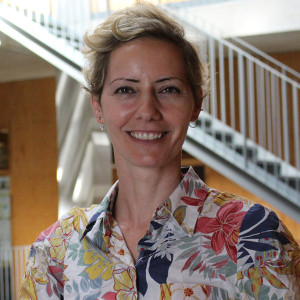 Find it on:
Subscribe to Susana Toboso