Artist, vocalist and composer
She is one of the most recognised and groundbreaking voices on the contemporary music scene. Trained in the fields of literature, performing arts and singing, she develops her musical work through experimentation.
She released the albums 45 cerebros y 1 corazón (Fina Estampa 2017) and CLAMOR (Fina Estampa 2021) with Marcel Bagés, for which she has won many awards: best national album, best new artist, best pop album, best national song at the independent music awards, Ciutat de Barcelona award and RTVE's Ojo Crítico award for new artist, among others. She also participates in several sound projects as a composer, such as AIRE, for the Venice Architecture Biennale 2020, a sound piece with John Talabot, with whom she also co-creates SIRENA, for the Torre Glòries Hyper Tower (2022), a generative choral piece based on Barcelona's big data. Co-directs, together with Jose Luis de Vicente, the sound essay Cada capa de l'Atmosfera (CCCB 2022), nominated for two ONDAS awards, and co-directs the performative conference Mil sibil·les, with Eduard Escoffet. He composes and produces the original soundtracks for Quest (2023) and Alteritats (2023) and researches and studies the musical possibilities of the MIDI-controlled organetto. He is currently working on his next album.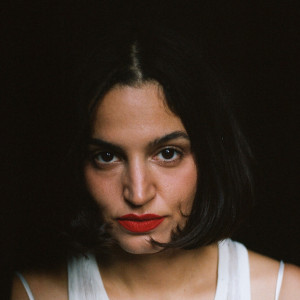 Find it on:
Subscribe to Maria Arnal