Geographic information systems expert
He is Professor of Geographic Information Science in the Department of Geography at University College London (UCL) and team leader at the Learning Planet Institute in Paris. He has extensive experience in interdisciplinary research and is co-director of the Extreme Citizen Science (ExCiteS) research group. His research interests include participatory mapping and geographic information systems, citizen science and public access to, creation and use of environmental information.
Professor Haklay has extensive transdisciplinary research experience throughout his career, in projects such as the 7PM-funded Citizen Cyberlab (2012-2015); Horizon 2020, Doing It Together Science (2016-2019), ActEarly (2019-2024), or Extreme Citizen Science: Analysis and Visualisation (2016-2022). Over the years he has worked with urban designers, physicists, anthropologists, medical and veterinary researchers, development experts, structural engineers and ornithologists, among others. He has authored and co-authored over two hundred and fifty academic papers, conference presentations and other outputs.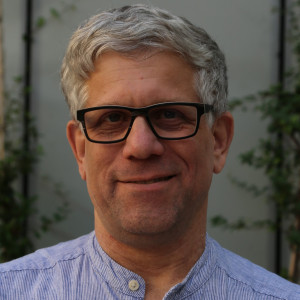 Subscribe to Muki Haklay